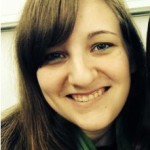 My family didn't begin to attend church regularly until I was about four years old after my aunt invited my family to her church. My older sister and I attended the Wednesday night kids' club where we were introduced to God's word. I was always told by various family members of God's love for me, but as a child, I found it hard to understand just why he loved me so much.
One late night right before my sixth birthday, I saw my mom and my sister engaged in deep conversation. My mom talked about several topics that I learned during kids' club and my sister and I began to ask her questions about what it all meant and why it was important to us. My mom explained to us that because God loved us so much, he sent his son, Jesus Christ, to die on a cross for our sins. She also explained that if we put our faith in Jesus and if we confessed our sins to God, then God would forgive all of our sins and we would be able to enter the Kingdom of Heaven. That night, my sister and I accepted Jesus as our Lord and Savior and I began my journey down God's path.
As I grew up, choosing to obey God became more of a struggle. Although I prided myself in being the "Christian Girl" at school, temptations would continue to arise and the desire for attention and approval from my peers began to grow. By God's grace, he gave me no desire to join the party crowd, however, I still began to become someone I wasn't proud of. I began to gossip about people I didn't particularly like and help my friends make fun of the outcasts in my class. I wouldn't bother defending those whom I witnessed being bullied, even though I clearly heard God telling me to do so. God's light had shown through me in some areas of my life, but I had failed to let it do so in others.
By my sophomore year in high school, I began to learn three important characteristics about myself. The first is that I am an extremely lazy individual. The second is that I am very selfish and would rather do the things I want to do, however I want to do them. And the third is that I constantly crave attention from others. During this time I began to suffer from depression, caused by my unwillingness to complete my school work simply because I didn't want to do it.
This caused a lot of tension between me and my family with the result of several heated arguments. I became suicidal, not because I was hurting and wanted my life to end, but because I wanted to make others regret what they said to me and because I thrived in the thought of how much attention I would receive if I did end my life. I was also high on the amount of attention I was receiving from friends and family who would be there to comfort me when I was upset.
By the grace of God and only by his grace was I able to overcome my depression, because God had placed those people in my life and had helped me to see exactly how involved in myself I truly was. I realized that I needed to live my life for God's purpose and not for my own purpose. I began to seek God's guidance in making big decisions, and following his will for me became my new desire.
Since then I felt God leading me to go where I can gain knowledge and understanding of his word. I attended a wonderful Christian college where I double majored in Small Business and Biblical Studies. I began to find new ways to study the Bible and to really listen to what God is telling me inside it. While at school God also challenged me to do things that were originally out of my comfort zone. I began to take on leadership roles and was able to reach out to my peers when they needed support. I also became more selfless and more willing to go and do as God commanded of me. Since then, I have taken these traits and have used them to glorify him in my next step of life.
"Therefore let us move beyond the elementary teachings about Christ and be taken forward to maturity, not laying again the foundation of repentance from acts that lead to death, and of faith in God," Hebrews 6:1
These past few years, God has lead me to do incredible things and to continue to take leaps of faith. I am now in a place in my life where I can continue to grow and to serve others on a regular basis. God has blessed me greatly and I am excited for the blessings you will receive in knowing him as well. ~ Tia Laine
"But seek first his kingdom and his righteousness, and all these things will be given to you as well." Matthew 6:33